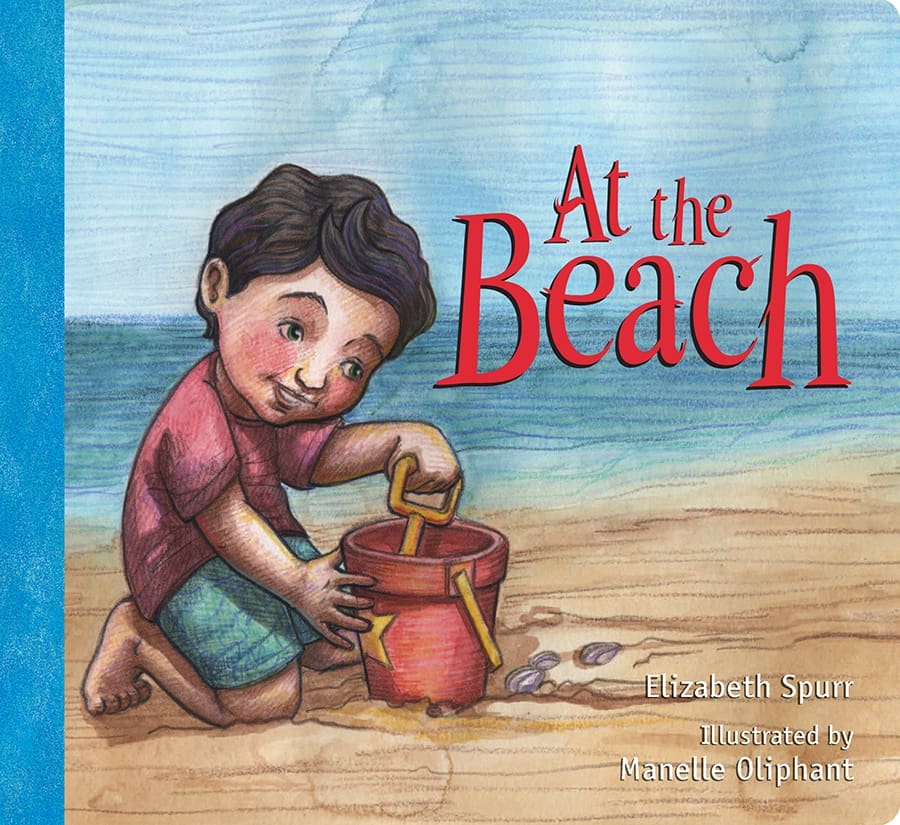 At the Beach
by Elizabeth Spurr, illustrated by Manelle Oliphant
Simple, evocative language and charming illustrations describe one boy's day at the beach.
In this gently rhyming board book about a visit to the beach, a young boy digs in the sand and makes a sand birthday cake, then loses it to the waves. His mother distracts him with a picnic and he falls asleep at the end of a full and happy day.
Elizabeth Spurr and Manelle Oliphant together create a perfect sit-in-your-lap reading experience for toddlers.