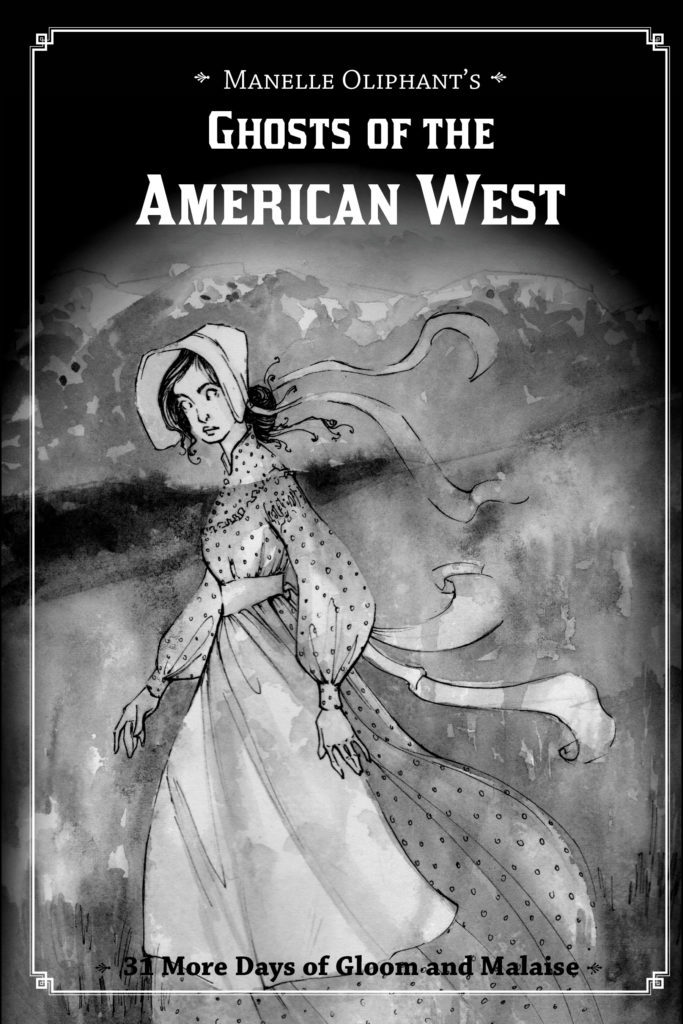 Ghosts of the American West
31 More Days of Gloom and Malaise
by Manelle Oliphant
Ghosts of the American West, 31 more days of Gloom and Malaise is an illustrated book with 31 more ghosts and the stories of their untimely demise. Run from the ghost of Violet Blackburn, or sigh at the romance between Mrs. Green and her dead husband. Enjoy 31 unique ghost stories, some sad, some funny, all created during #inktober 2017, and compiled into a book afterward.
See Inside: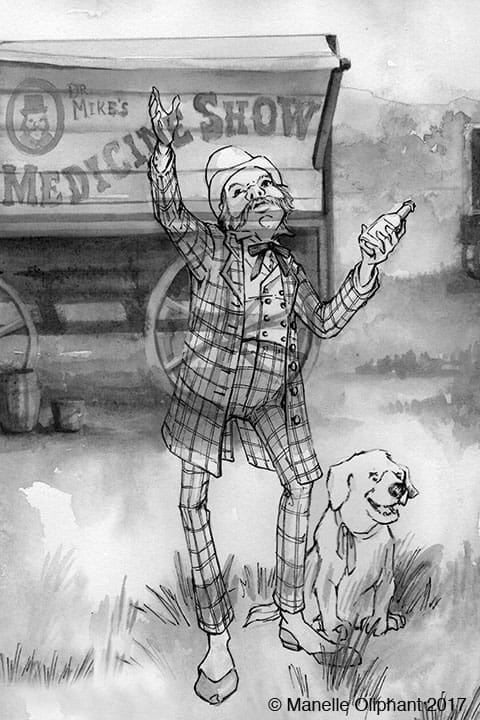 Day 3
Dr. Michael Reed
Dr. Michael Reed traveled the West selling his famous snake oil restorative. He met with trouble in southern Colorado. Three townspeople were accidentally poisoned by the concoction, and one of them died. He was tried and hanged. His caravan was looted and left on the outskirts of town to rot. Now, children often dare each other to visit the site where they can see Dr. Mike and his dog selling his so-called medicine.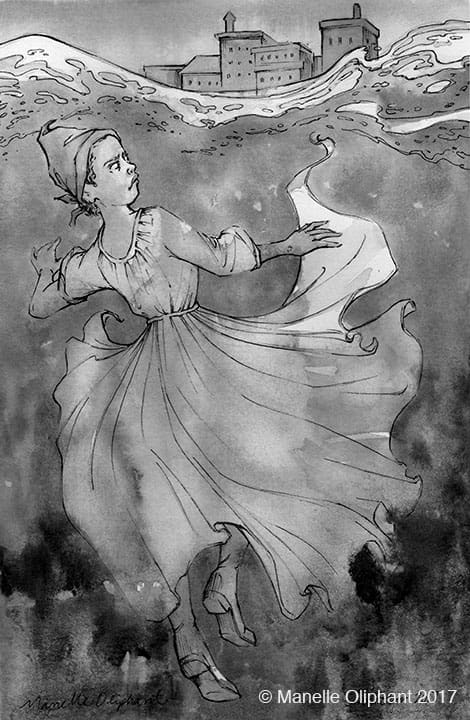 Day 4
Anne Gunther
Anne Gunther escaped with her family to St. Louis, Missouri where her father sued for their freedom. Before it was granted, she drowned in the Mississippi River. Now her anger keeps her a slave. She spends eternity trying to drown others who get in her path.