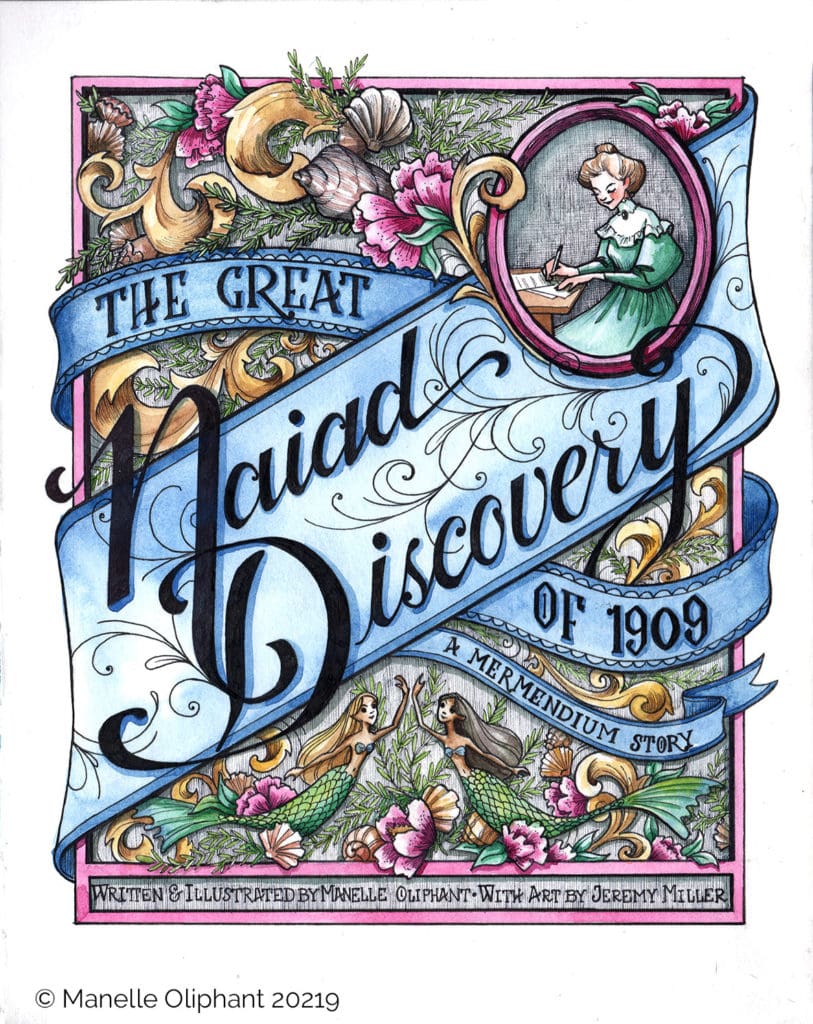 The Great Naiad Discovery of 1909
A Mermendium Story
by Manelle Oliphant
Naiadologist Mable arrives in Salt Lake City sure there won't be a mermaid for 100 miles. She soon learns that even a desert can harbor fantastic underwater creatures. She teams up with Dr. Densley, another naiadologist to make the discovery of a lifetime. But, will all their hard work be ruined when Mable's brother Martin arrives in town?
In 2019 I wanted to create a new sketchbook for #mermay, an Instagram event created by Tom Bancroft where artists draw mermaids throughout May. The year before I'd made up my #mermay story as I went, but this year, I wanted to create a story in advance. One that felt complete with a beginning, middle, and end where we can follow the main character Mable, on a journey of discovery. It became my second self-published sketchbook and a companion to Mermendium.
If you like adventure with a little romance and some fantastical creatures you'll enjoy watching Mable as she discovers a new naiad, and finds the ability to stand up for herself.