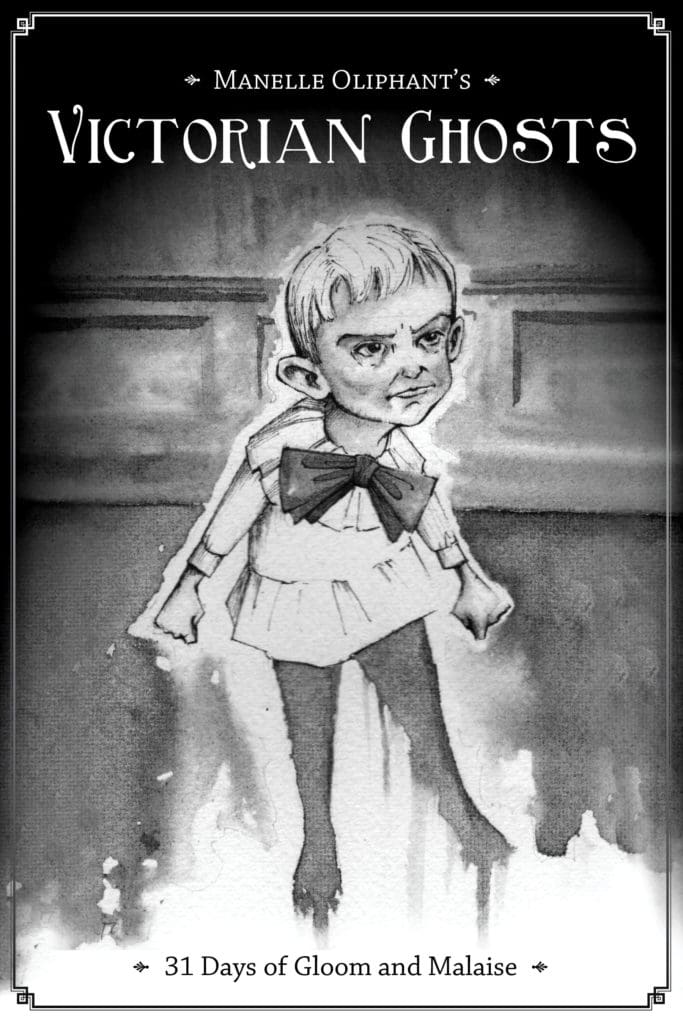 Victorian Ghosts
by Manelle Oliphant
Victorian Ghosts, 31 days of Gloom and Malaise is an illustrated book with 31 ghosts and the stories of their untimely demise.
Feel sad for the tragic death of Arabella Gallen, or amused by the determined spirit of Lady Staunton. Whoever has died you can look forward to an intriguing tale of each ghost's death.
Each ghost was drawn during #inktober 2016 and compiled into a book later. This is a perfect book for to enjoy in October as you count the days to Halloween.
See Inside: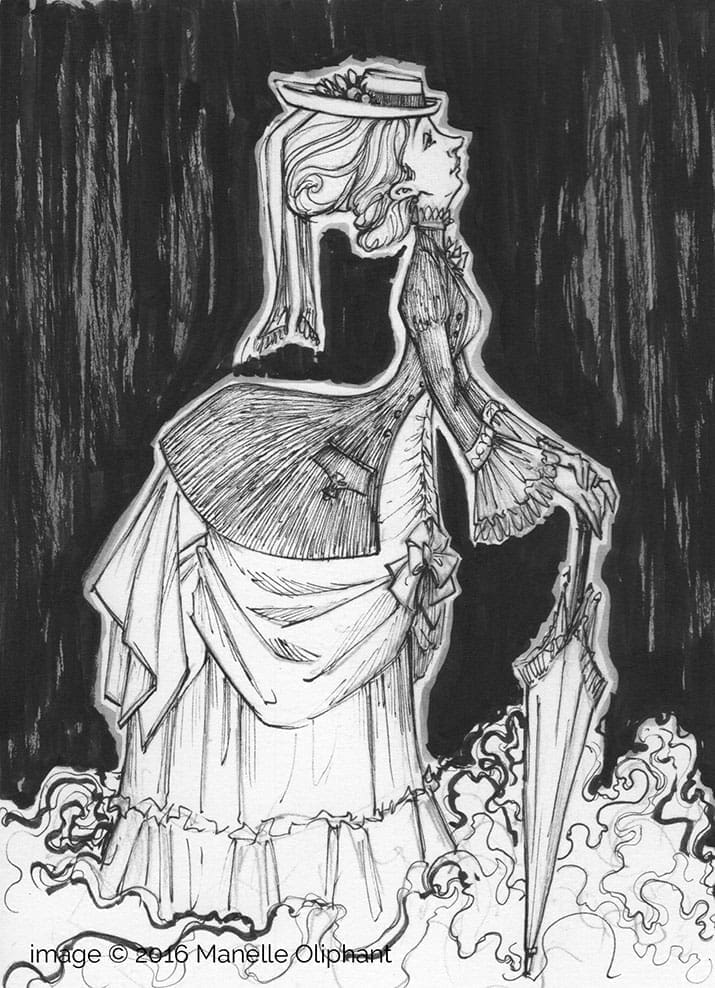 Day 1
Mrs. Joanna Havisham
Mrs. Joanna Havisham (No relation to the famous Dickens Havisham) died at age 36 after getting hit by a carriage in Hyde Park. Sometimes she can still be seen strolling its paths in her stylish walking dress.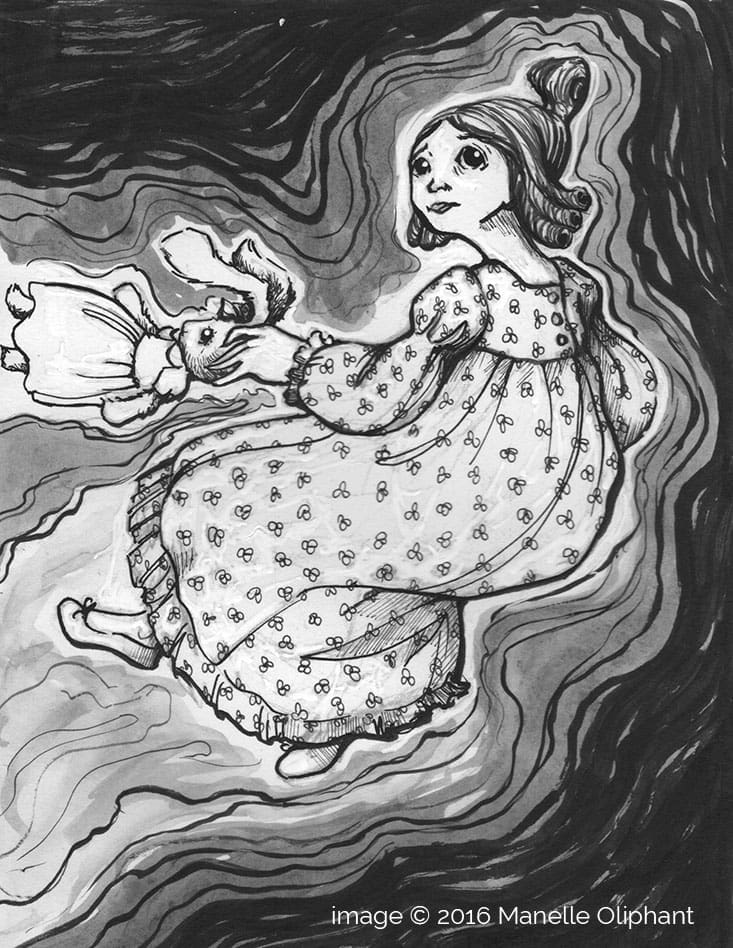 Day 2
Little Abigail Fritz
Little Abagail Fritz died at age 6 of consumption. She haunts the upstairs nursery of her Boston home accompanied by Sophie Bunny, her last best friend.