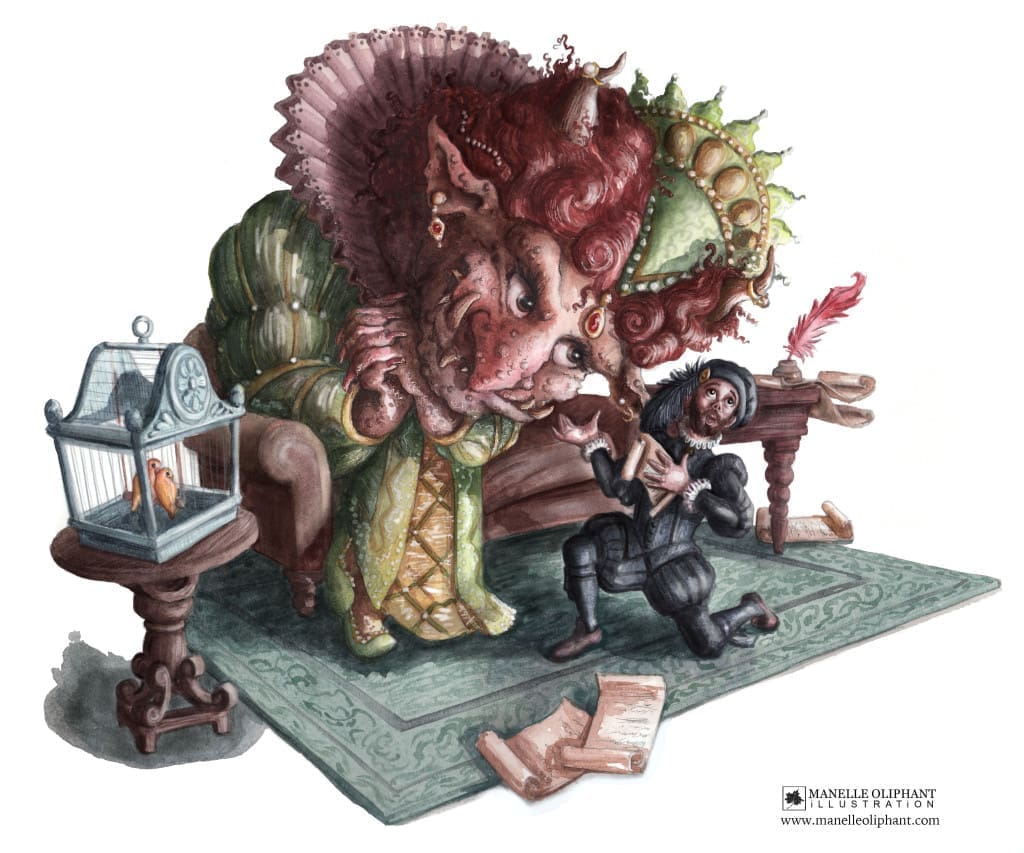 Here's my latest "story." I put story in quotes because with this one it's more of an implied story told through the image and the underlying context of a poem. The image popped into my head one day when I was thinking about how it would look if beauty and the beast were reversed. Once I'd thought of it, I knew I had to make it.
Ode to Troll
or The Troll Bride
By a guy who's been under a spell, and is just now coming out of it.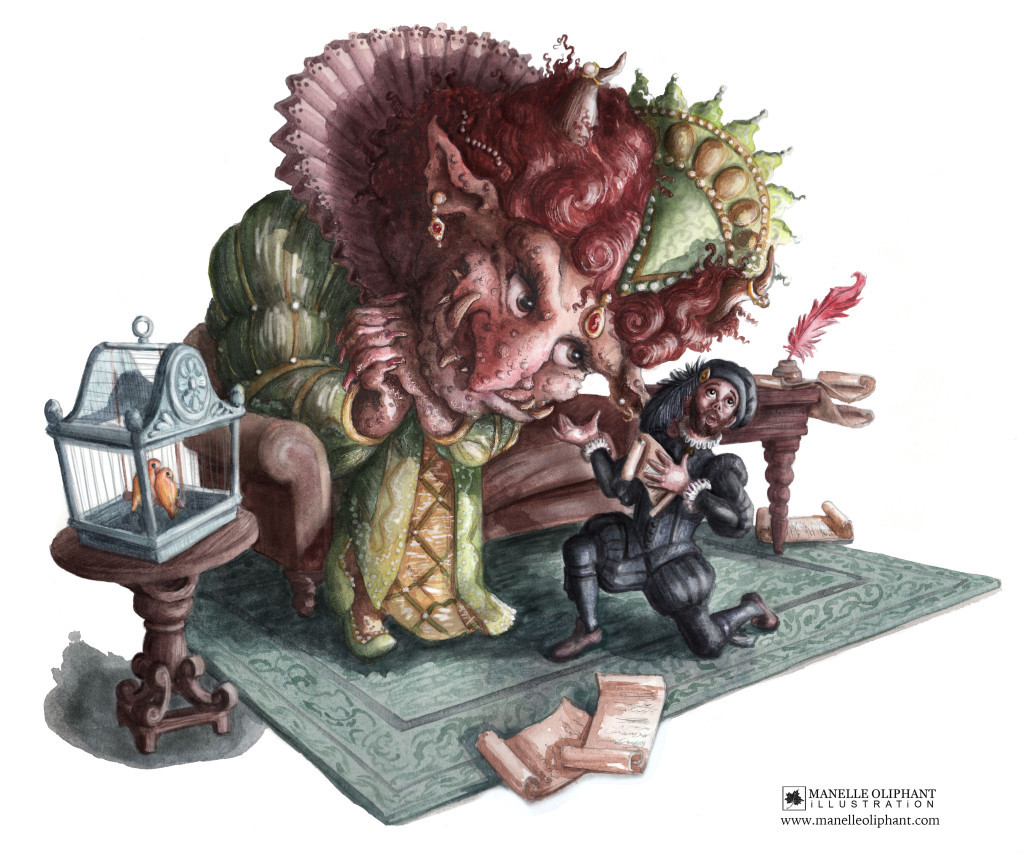 Oh my beauteous troll-y bride,
I sit contented at your side.
I dream of all our lives will be,
And feel my stomach disagree.
You command me body and soul.
For you my heart won't charge a toll.
My mind, my life I freely give.
It makes me wonder how I'll live.
Luscious lashes before my eyes.
Draw from me spontaneous sighs.
Your large lips and protruding teeth,
Have me writing my last bequeath.
I stroke your wig and feel your skin.
I plant a kiss upon your chin.
I long to hold your giant hand,
And wonder why I read the banns.
My heart wilts when I think of you.
Crying would, to myself be true.
Annulment is my best retreat.
To flea from you will be a feat.
Oh my beauteous troll-y bride,
I sit uneasy by your side.
I dream of all my life will be,
After I've run away from thee.
The End